Pix from Past
This page features pictures from the earlier years of the Phi Beta Epsilon Fraternity.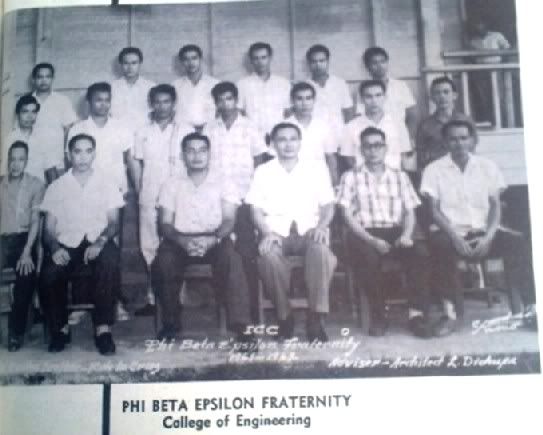 The former ICC Betans (later UI Betans).
Sitting (L-R): unknown #1, Engr. Eugenio Dichupa, Arch. Luis Dichupa, Engr. Ricardo Salas, Engr. Eugenio Dichupa, unknown #3
Standing 2nd Row (L-R): unknown #4, unknown #5, unknown #6, Dominador Jaruda, Romeo Gepes, unknown #9, Freddie Ortiz
Standing 3rd Row (L-R): unknown #10, unknown #11 unknown #12, unknown #13, unknown #14, unknown #15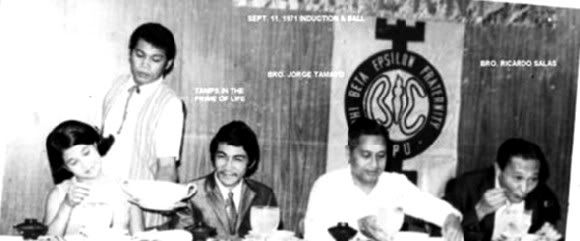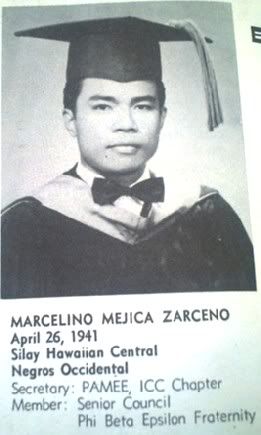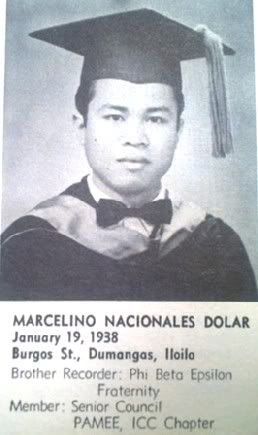 circa 1967. CPU Betans.
circa 1980, San Agustin Betans. Clockwise from Top Left: Ramy Pudadera, Milbert Esguerra, Jesie Carlito Occeña, Lochinvar "Ching" Bucane, Eugene Tamayo, Eleazar "Boy" Tingson.
circa 1981. WIT Betans Induction and Installation Ceremony.